Let's face it, condoms aren't exactly sexy. Or easy to buy. Or talked about. We decided to redefine the category and make both partners part of the equation. WE, instead of me, me, me. Under a very ownable platform of "Better sex together", we introduced the term WEGASM as well as a new visual language and a new way to look at the category in a fun, quirky, stylish way – always with a wink and a nod, and always involving both partners.
---
print
We launched Wegasm with a print campaign in popular, mainstream magazines to introduce the new term, Wegasm, and the fun, new visual language.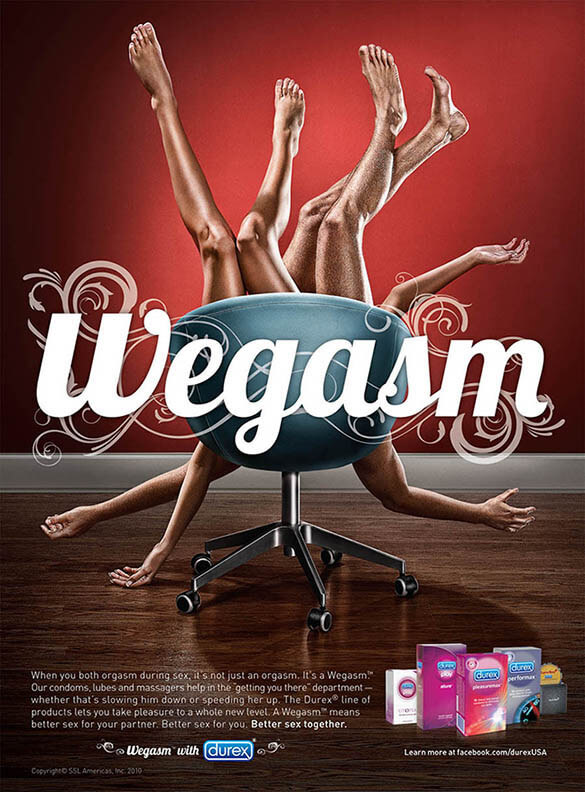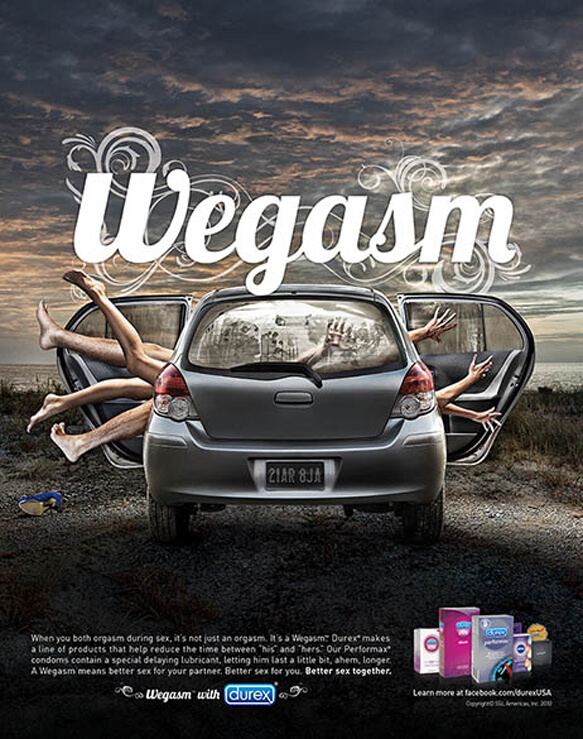 ---
social media
HE SAID, SHE SAID is a Facebook game that asked fun questions about what people want to know on the topic of sex. You answer the questions and the tabulated results ultimately told you what kind of "wegasm" you are. It then showed the results of what everyone else had said. And, based on the type of wegasm you were, products associated to your likes were recommended. It served as not only a brand activation extension and a sales platform, but a proprietary data collection tool as well.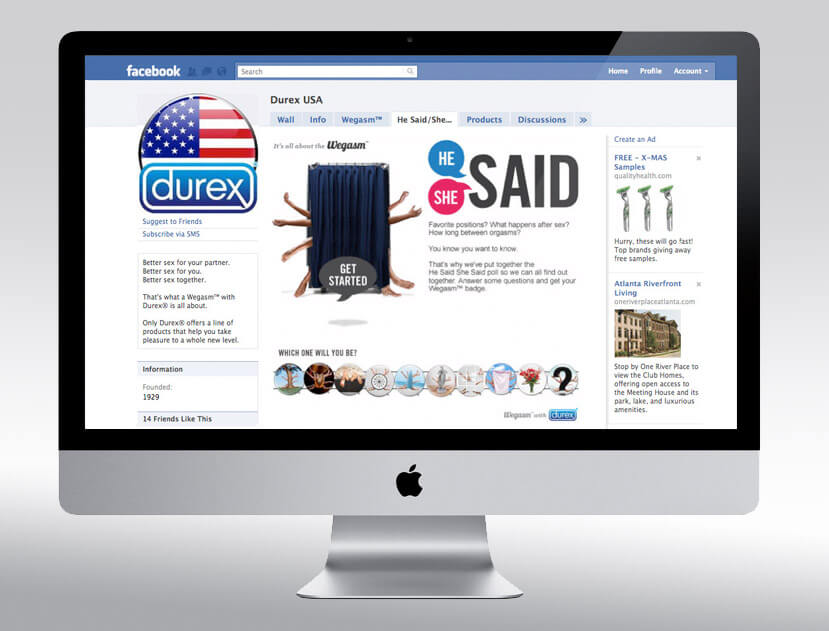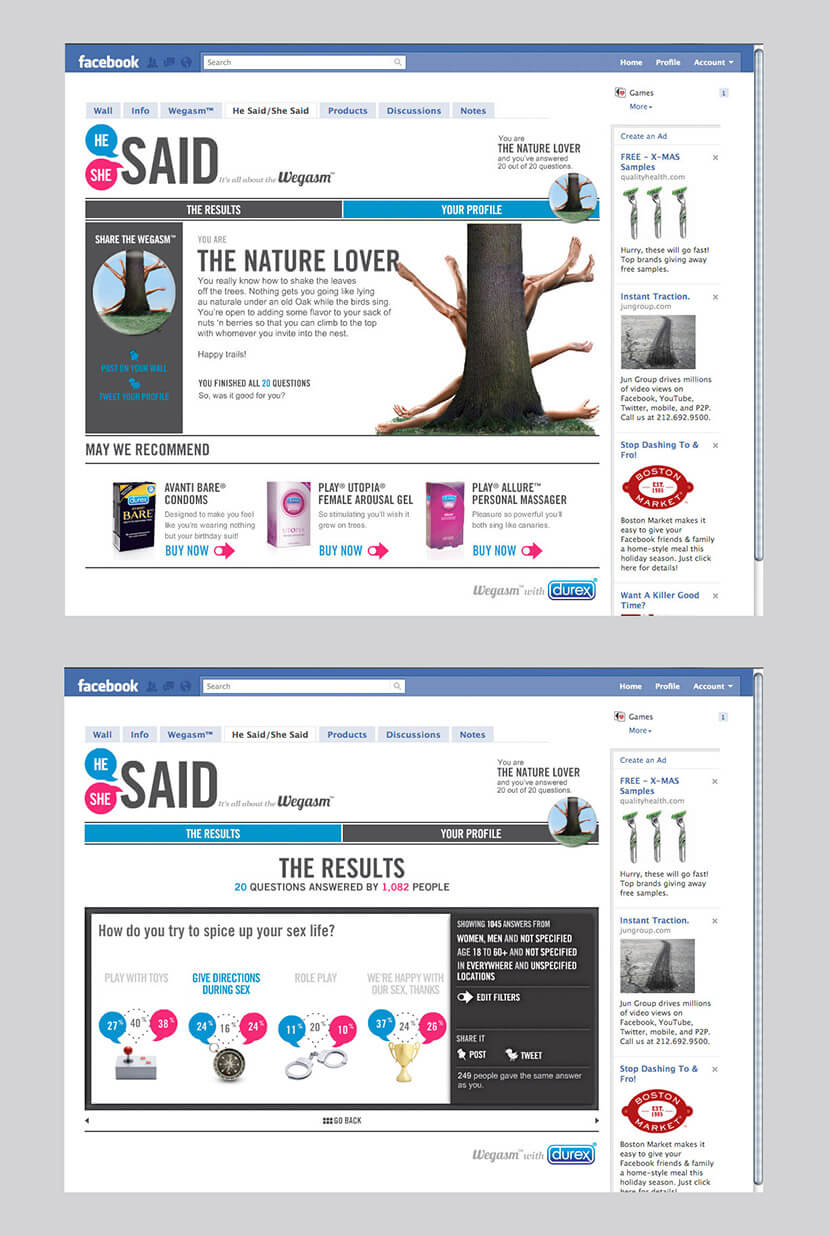 ---
brand sweepstakes
We also did a sweepstakes, "Wegasm in Paradise" for a trip to Cabo with lots of Durex products. You had to play a game app that involved choosing what was behind beach umbrellas. Your goal was to find two matching Wegasms. If you found them, you were automatically entered to win the Cabo trip or great product bundles from Durex.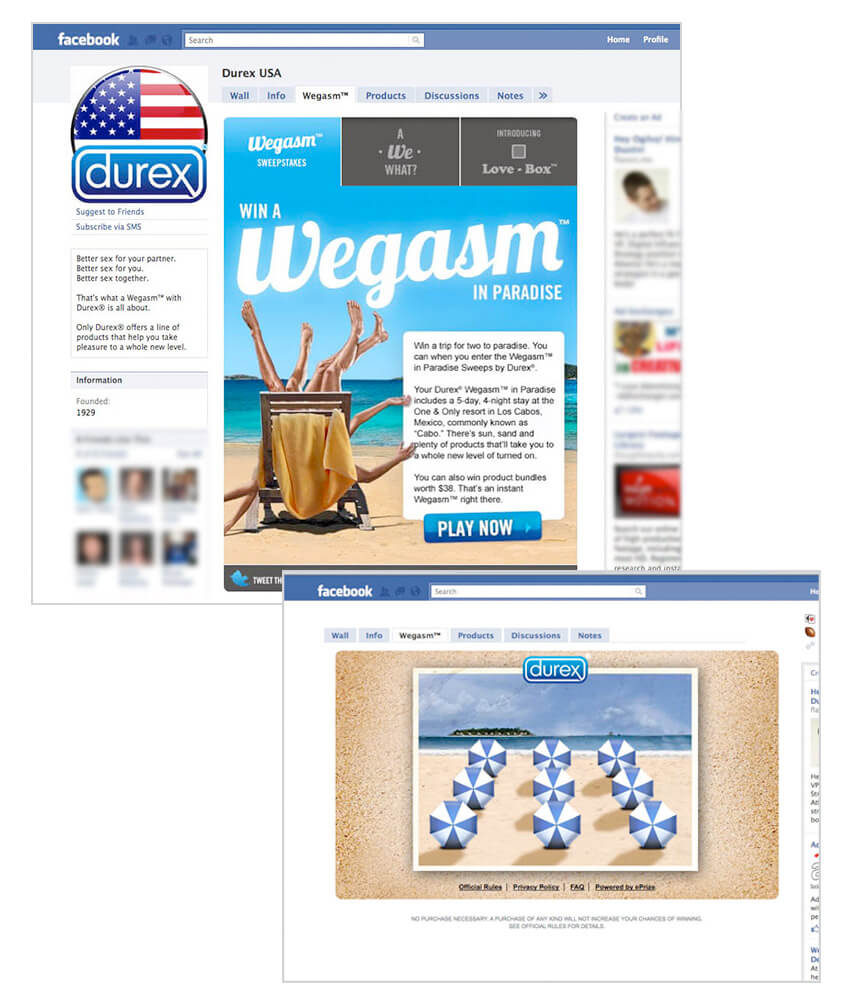 ---
Disguise your condom game
We all know that it is embarrassing to carry around condoms. So we built the love box- a secret carrying case for condoms cleverly built to look like a mint box. To promote it, we built an app where you could disguise a condom by selecting from tons of different choices and naming the disguise.